Wood Essential Oil Diffuser
Features Of The Aromatherapy Essential Oil Diffuser
Take your home to the next level by making it your dream oasis with the Everlasting Comfort Diffuser for Essential Oils. Soothe your mind, body, and soul with your favorite scents by adding a few drops and some water to this high-output oil diffuser that can fill an entire room with an incredible aroma.
This product's design is beautiful; it has a flower vase shape that's small enough to fit anywhere in your home. You can choose between gorgeous light wood or dark wood to match the aesthetic in the house.
If you're looking for the all-around best essential oil diffuser, you've found it. Here's a rundown of some incredible benefits you'll experience with this diffuser:
-High capacity unit
This unit has a 400mL tank which can provide you with over 13 hours of diffusion before it needs to be refilled. That means you can have an entire day of oil diffusion without having to refill the tank. Most other oil diffusers only have 200mL of capacity, so this one definitely leads the pack in terms of volume.
-Variety of LED lights
This unit comes with seven different LED lights that you can choose between while it's turned on. Colors include yellow, green, aqua, blue, purple, violet, and red. You can choose any one of these colors and select high or low to really set the mood in the room. You can also choose the carousel option for the colors to alternate in a rainbow pattern.
-Multiple timer options
Your essential oil needs vary from day-to-day, so you need a diffuser that can match your schedule. With the Everlasting Comfort oil diffuser, you can set a time for one hour, three hours, six hours, or put it on a continuous timer. When low water is detected, this unit will automatically shut off to protect it from any damage.
-Mist output variability
Whether you want a soft, gentle essential oil aroma or a powerful one, this unit can meet your needs. You can choose between a low (30mL per hour) or a high (50mL per hour) mist output.
-Provides incredible therapeutic benefits
This powerful oil diffuser not only fills your room with a beautiful scent, but it disperses therapeutic effects depending on which oil you choose. Add a few drops of oil into the diffuser with some water, and start to experience the benefits those oils can offer.
Essential oils are clinically proven to provide a wide range of effects, including improved sleep, improved mood, reduction of anxiety, pain relief, energy boost, improved brain function, improved immune system, and improved skin and hair.
-ETL-certified
The Everlasting Comfort Diffuser is ETL-certified, meaning it meets the highest safety standards to ensure your safety and reliability of the unit. Each internal piece is ETL-certified because there were no shortcuts taken when creating this unit.
There's no doubt that the Everlasting Comfort Diffuser will make a great addition to your home. Not only can you start to experience the benefits of essential oils, but you'll be getting the best and most affordable diffuser on the market. Purchase your new unit today to upgrade your home and your life.
Customer Reviews
Write a Review
Ask a Question
05/26/2020
Francine M.
United States
05/26/2020
CAROL B.
United States
Great diffusers
I ordered two of these very attractive diffusers in dark wood and I am so happy that I did. One is in my bedroom and the other is on my bathroom counter. They are in constant use. I am happy with their attractiveness and the fact that there is quite a lot of "steam" coming from them. I am really able to detect the scent of the essential oils that I have placed in each. They run for quite a long time on the 400 ml of water that I place in each. My only regret is that my other diffuser (purchased from another company) wasn't purchased from you!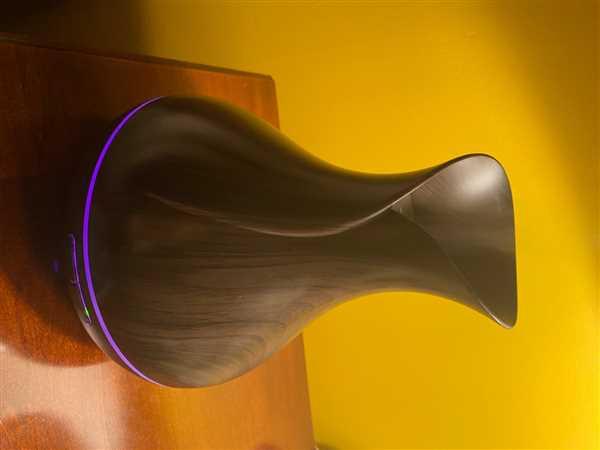 04/17/2020
Peewee M.
United States
Thankful i bought one! More blessings to this companys
Me and my husband loves the product! We use it every night help us with our morning congestions. Bought some essential oil separately. All in all we are happy and satisfied with the product. Thank you so much!
04/16/2020
Caitlin H.
United States
Oil diffuser
Love love love this diffuser and such a good price!
04/16/2020
Kayla
United States
Great diffuser!
Great diffuser! It's my second one. The other one still works I just wanted one for my upstairs. The aroma goes throughout the whole house with one downstairs and one upstairs. Can't even hear them running! Amazing! I'm so happy with them.
04/15/2020
Pamela
United States
Best Diffuser
Easy to use and clean.
04/15/2020
amanda
United States
Buyer Beware
Broke after 6 weeks (2 weeks after the return window) TOTAL WASTE OF MONEY
04/13/2020
M. Steitle
United States
Improves my quality of sleep
This is the best humidifier I've owned thus far. After a few nights of using it, I can say it has improved my sleep quality by preventing dryness and congestion from forming in my nose, causing me to have trouble breathing. It has a simple water reservoir design which is easy to clean. The wood finish and colorful lighting is elegant and attractive. I chose a subtle fragrance oil to add to the reservoir and can smell it clearly. I expect a stronger scent might be a bit overpowering for a small room. Overall, I'm happy with this purchase.
Doesn't put out much scent
Doesn't take care of a large bedroom.
2 defective units but Nice when working
Mixed feelings. The first unit I received didn't work at all. It wouldn't even power up. I sent it back and they promptly sent me another, which I appreciated. I used the unit 3 times and enjoyed it a lot. It really puts out a nice vapor with essential oils and is easy to use. During my 3rd use, I lifted the top to add some more water and the white plastic liner fell out. I noticed that a plastic piece was broken inside the neck of the shell covering that clips the interior piece in. So now it's broken again! Argh! I don't want to pack it up and send it back a second time. It's still functional but I'll have to glue the pieces together. Quality control seems to be missing.
Q: What are the dimensions of this diffuser? Looks large. Thank you!
A: The diffuser is approximately 9 inches tall at its highest height and approximately 6 inches at its widest.
---
Q: Can the light be turned off?
A: Yes. You can turn the light off.
---
Q: Can you use distilled water?
A: Yes,distilled is best. Filtered is good,too.